Activewear Sunglasses
Find activewear sunglasses for contact lens wearers with light sensitive eyes.
Living here in Cyprus means it's usually bright and sunny and that means I almost always wear sunglasses when I go outside.
But there's also another reason. As I wear contact lenses, I need to keep dust out of my eyes as well as bright light and I wear sports or activewear sunglasses as I'm often out on my mountain bike keeping fit or riding with clients.
I've bought several pairs of expensive Oakley sunglasses over the years, mainly as I wanted the best possible UV protection and wrap-around sports styling. I have to admit, however, that all of my Oakley mirror lens shades now have pitted lenses through grit flicking up onto the sunglasses when mountain biking.
For that reason I now only buy cheap activewear sunglasses, but still insist on 100% UV protection from a brand I can trust. I got my latest ladies-specific pair of sports glasses with interchangeable lenses, DHB Triple Lens Sunglasses from the UK, a brand called DHB, which is exclusive to online cycling retailer Wiggle
But I've also found some other cool sunglasses for everyday use or for sports. And the best bit is I can order them online from an established discount sunglasses retailer called EyeSave.
They stock over 60 different brands all at great prices.
EyeSave.com SUNGLASSES - Save up to 60% - Rayban, Maui Jim, Bolle, Serengeti, Gucci, Dior, Burberry & more!
Cool Sunglasses for Contact Lenses
Here's my shortlist of cool sunglasses for contact lenses that also look pretty cool on the bike, in the boat, hiking up a mountain or just chilling!
Urban Specs Swift Sport - $9.99
With bright red frames and brown lenses, Urban Specs Swift Sport
is designed with stylish plastic frames for comfort & durability.
Each lens is re-enforced to withstand stones and grit flying up into your eye and the glasses have SUN GUARD® technology that gives 100% protection from nasty UV rays.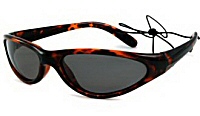 Urban Specs South Beach Sports Glasses - $17.99
Urban Specs South Beach Sports Glasses
have pretty tortoise shell frames and brown polarized lenses in a plastic wrap style that is great for smaller faces.
Lenses are polarized for 100% UV protection and also to reduce glare and enhance colors and contrast in bright light as you fool around on the beach.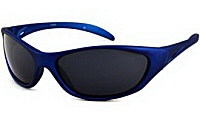 Urban Specs Eli Sports Sunglasses - Only $9.99
Urban Specs Eli Sports Sunglasses
are designed for larger faces and the frames have a soft touch coating for extra comfort.
The light plastic lenses give maximum 100% protection from both UVB and UVA rays, all for just $9.99.
Tip:
If you don't want sports sunglasses styling,
check out the full range of designer sunglasses at EyeSave.
and get brands like Bolle, Gucci and D&G all at fantastic prices with up to 60% discount.
Related pages: