What are the Best Daily Contact Lenses?
Do you know what are the best daily contact lenses in 2023? I do and they're NOT from one of the big brands.

Best Daily Contacts Everclear Elite from Vision Direct
I've just switched from using popular Acuvue Moist daily disposble contact lenses after ten years of wearing.
Why?
I thought they were the most comfortable daily contact lenses and so do millions of other people as they are Acuvue's best selling contact lens.
My only gripe was they are very thin and "floppy", so not that easy to insert in a hurry.
But I've now discovered a better daily contact lens called Everclear Elite that is equally comfortable, is much cheaper AND much easier to put in as it isn't floppy like Acuvue Moist.
What are the Best Daily Contact Lenses?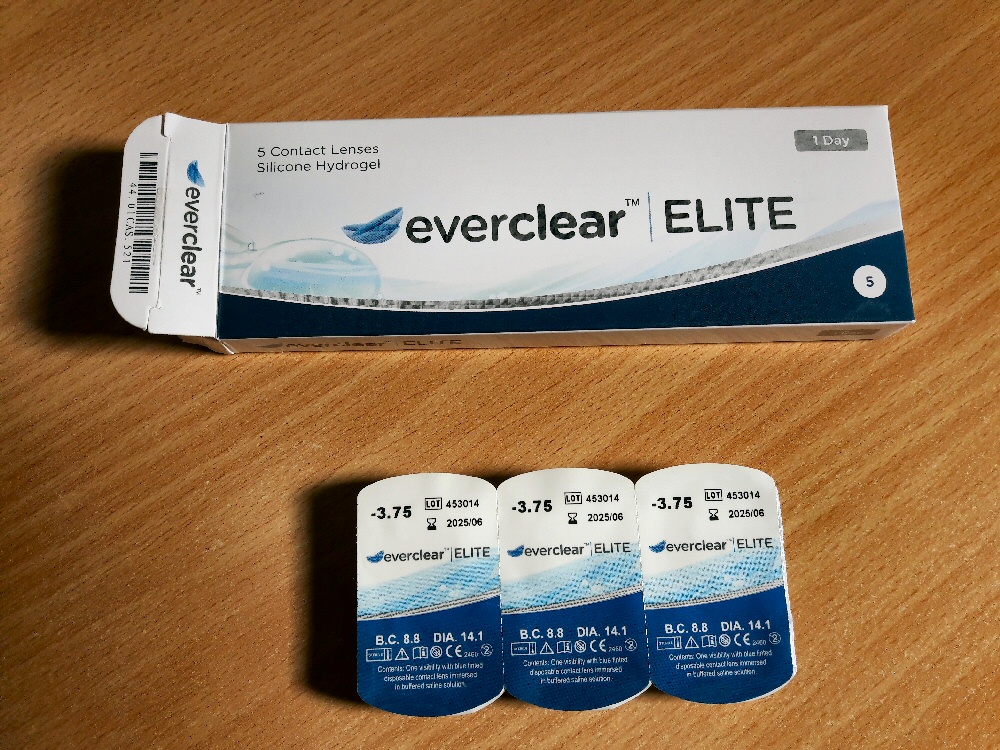 Everclear Elite
from Vision Direct
Why try Everclear Elite?
Most lens wearers stick to the brand recommended by their optician when they first start wearing contact lenses.
I certainly did and I used Acuvue for 25 years plus!
The big brands like Acuvue and Focus Dailies spend a fortune on marketing and giving free samples to opticians to encourage their brand use.
I've been given free samples of popular Focus Dailies several times in Cyprus and I have to say they are really uncomfortable as they feel scratchy when inserted.
But that also means their prices are pretty high.
A few years ago I swiched to using UK company Vision Direct to buy my lenses online and they recently sent me a free contact lens trial for Everclear Elite daily disposables.
Best Daily Contacts? Everclear Elite are SO comfortable, made from high quality Silicon Hydrogel like Acuvue Moist and, with a slightly smaller base curve (8.8 versus 9.0) they FIT my eyes much better than Acuvue Moist. The best bit? They are 20-25% cheaper, so I made the switch to Everclear Elite for my best comfort daily contacts.
They are also so much easier to put in as they come out of the packet the right way up every time with the perfect curve in the lens - no floppy bits of plastic!
Still want to know what are the Best Daily Contact Lenses?
If your're still not sure, ask for a FREE trial of Everclear Elite from Vision Direct.
Let me know how you get on too.
Related pages: