Cheapest Contacts
Find the cheapest contacts in the UK in 2021 with fast delivery and get free contact lens trials too.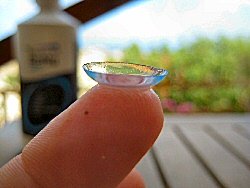 Soft contact lens
Although I live in Cyprus having relocated from the UK 15 years ago, I used to buy all my contact lenses from the USA.
Even with the added cost of customs duty applied to any products imported from US company AC Lens
But then I discovered Vision Direct, a UK-based company that delivers worldwide via DHL* courier.
They offer the cheapest contacts I have EVER found online and you can even order from them if you live in the States. The DHL courier charges are ridiculously low as they have a special agreement set up, so it costs just £4.98 to send my cheapest contacts to Cyprus and they arrive within 4 days maximum, guaranteed to arrive safely as you sign to accept delivery!
Tip: *US delivery costs just £6.98 for orders over £49 sent via Royal Mail tracked service, then USPS on arrival in the US. You can expect your order within 5-9 days. I used to wait 3-4 weeks sometimes for my contact lenses from AC Lens and the delivery charge was 3x more!
I've finally found them... ... my BEST ever comfortable contact lenses. After a 5 day free trial, I've switched to Everclear Elite the in-house brand from Vision Direct. Super comfortable and 20% cheaper than Acvuvue Moist. Why pay more? Grab your free trial in 2021 to see for yourself!
Cheapest Contacts Prices - Most Popular 1 Day Contacts for 2021
Here are some examples of the amazing prices offered by Vision Direct, for the most popular daily disposable contact lenses.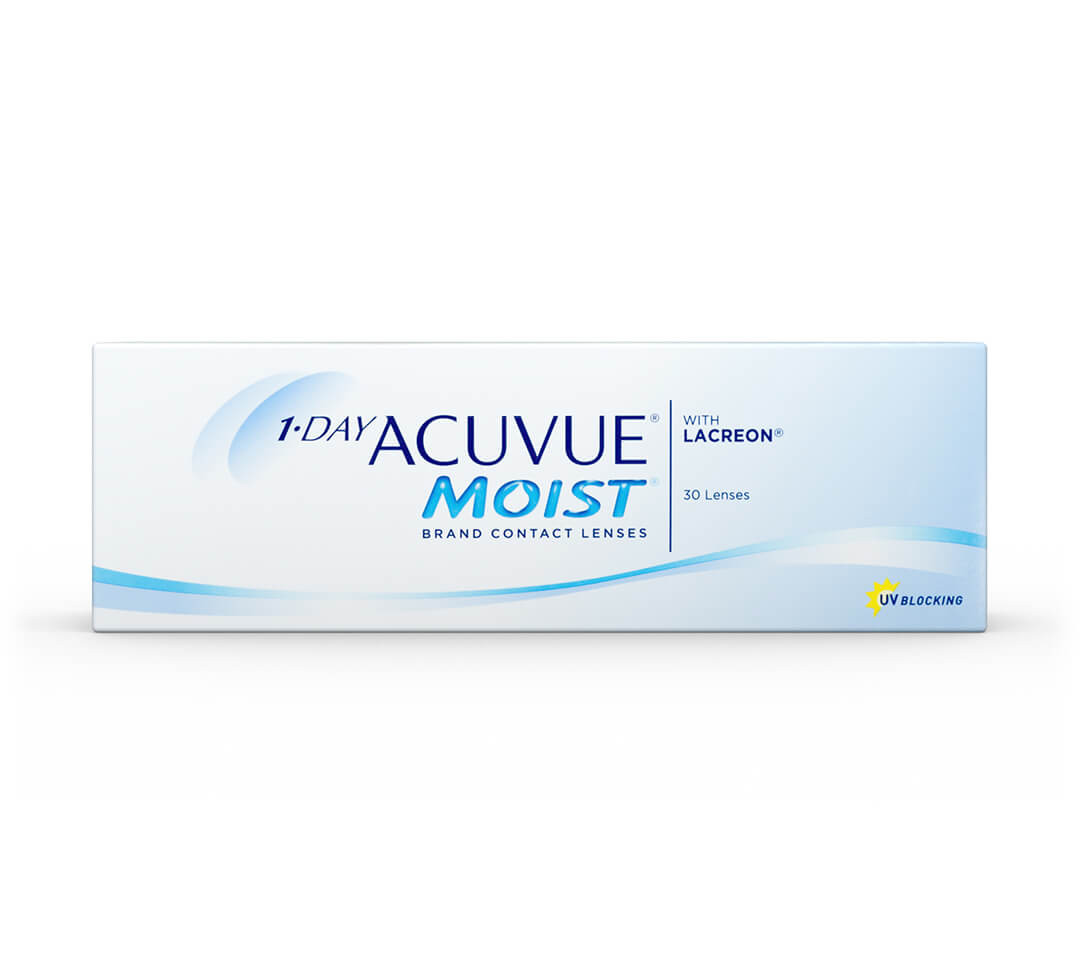 Acuvue Moist Daily Disposables
£15.99 per box of 30 lenses -
1 Day Acuvue Moist - £15.99 per box of 30 lenses. My go-to daily contact lens, perfect for dry dusty environments like Cyprus.
1 Day Acuvue Moist for Astigmatism - Normally £30.00 per box of 30 lenses, on offer due to Covid-19 at just £20.99.
Dailies Aquacomfort Plus - £13.99 per box of 30 lenses. Having been given several trial packs by my optician in Cyprus, I found them uncomfortable and a bit "scratchy" compared to Acuvue Moist, but everyone is different.
Proclear 1 Day - £11.99 per box of 30.
A quick price comparison on the popular 1 Day Acuvue Moist that I wear shows the AC Lens price at $30.99 per box of 30 lenses. While exchange rates change frequently, right now (June 2020) the
Vision Direct price
is
CHEAPER
for customers in the US, even after including the £6.98 delivery charge.
Vision Direct offer a Great Service
I now buy all my contacts through Vision Direct, as not only do they offer the cheapest contacts, their delivery service is super cheap and super fast. If you live in the UK, you can get next day delivery for FREE as long as the order is more than £49. If less than that, it's still only £3.98 for next day express delivery.
They also offer FREE TRIALS of their in-house brand called Everclear. You can either order free samples of the everyday Everclear ADM contact lens or their new premium Everclear Elite when you place your regular order OR just order the FREE Trial packs on their own.
I just received my free trial pack of
EVERCLEAR ELITE daily lenses.
After two days of wear, they are super comfortable and easily as good as my usual daily lens Acuvue Moist. With a 20% saving on price versus Acuvue Moist, I have just switched brands on my next order!
In addition, check out the Vision Direct Coupon Codes to get 10% off your first order or to find a referral code to recommend a friend saving you money off your next order.
Try
Vision Direct,
for your next contact lens order in 2021 for the cheapest contacts with the fastest delivery. What's not to love?
Related pages: