Eyes Sensitive to Light
Find out why eyes sensitive to light need protection and not just from the sun
I wear contact lenses and every time I go outside I put on a pair of sunglasses. Yes even when the sun isn't shining (even though it does most of the time here in Cyprus) I need to wear sunglasses as my eyes are so sensitive to light.
Yes my husband makes fun of me and says I can't drive the car unless I have my shades on. He thinks it's because I want to look "cool" in my sunglasses but the truth is I don't care what I look like; I just want my eyes to feel comfortable and they don't if I'm constantly squinting to keep out even the dullest of light!
If you're like me and you have light sensitive eyes, then sunglasses are a must. When the sun isn't bright, I change the lenses from dark to pink or blue to shield my eyes from harsh UV rays. And while mountain biking means I need to keep dust and grit aswell as sunglare out of my eyes, even if you're not sporty, sunglasses are really essential for contact lens wearers.
Dry Itchy Eyes
My sensitive dry itchy eyes are saved from the harsh UV rays of the sun by my sunglasses.
Tip: Over the years, I've invested in "designer" sunglasses for sport from brands like Oakley and Revo. While they blocked all the UV rays and looked good, they did not last at all. Now I wear cheap sunglasses with interchangeable lenses intended for sport, but they look just as cool when not on the bike. And they cost less than $35! So I don't mind if they fall off and get the odd scratch.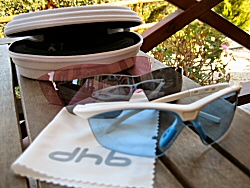 DHB Triple Lens Sunglasses
And here they are. I got them from a UK based company called Wiggle and they ship worldwide, including to Cyprus.
If you don't want a pair of sports sunglasses but you still want style with 100% UV protection minus the designer price tag, then I spotted a huge range of stylish sunglasses from a brand called Urban Specs
with prices starting from under $10. Perfect for eyes sensitive to light!
You can see some examples of my favorites below.
Light Sensitive Eyes
Here are my favorite Urban Specs
sunglasses, perfect for light sensitive eyes: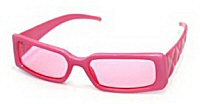 Pink Flashy Sunglasses - only $9.99
UrbanSpecs Pink Flashy
offers a stylish plastic frame that ensures superb comfort and durability. Each lens is fully IMPACT-RESISTANT and utilizes SUN GUARD® lens technology to provide 100% protection from harmful UV rays.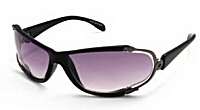 Robin Sunglasses - special price just $4.99
UrbanSpecs Robin Sunglasses
are designed with durable and comfortable metal and plastic frames for eyes sensitive to light. The lenses block rays of visible light ensuring 100% UV protection and provide full IMPACT-RESISTANCE.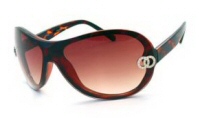 Sixty-Six Sunglasses - Only $14.99
UrbanSpecs Sixty-Six Sunglasses
are stylish and fabulous! The plastic frames are durable and comfortable and feature a double circle logo on the lens. All UrbanSpecs lenses offer 100% UV protection. Get style without the designer price tag - for under $20!
See the entire range of great value Urban Specs here
Related pages: