Cheap Acuvue Contacts
Find cheap Acuvue contacts at discounted prices online and make even bigger savings using available contact lens coupons and rebates.
The contact lens retail market is so competitive these days that optical stores are offering ever cheaper prices to attract customers.
I'm always on the look-out for cheaper prices so I make sure I check the price of my usual Acuvue lenses on at least 3 different sites before I place my annual supply.
Tip: Ordering a year's supply in one go means you can make use of cheaper "multi-buy" prices BUT do make sure you have had a recent eye exam before placing the order, so you're not stuck with contacts that don't correct your eyesight properly!
Discount Contacts Online
Having just placed my annual supply again, I've done my usual price check around the web and I'm pleased to say that my usual company AC Lens
is still the cheapest.
Another company,
Discount Contact Lenses,
however, has the exact same prices and here's a selection of cheap Acuvue contacts available from both companies.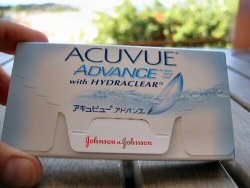 Acuvue Advance Hydraclear - $18.45 per box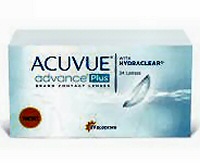 Advance Plus 24 pack
$65.95 per box of 24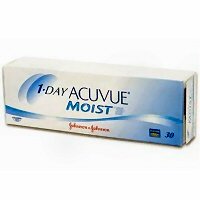 Acuvue Moist Daily Disposables
From $18.87 per box
Contact Lens Coupons and Rebates
Cheap Acuvue contacts are available at the online optical retailers highlighted above, but before you place your order, check what contact lens coupons and potential rebates may be available.
Use coupons like these from AC Lens
or Discount Contact Lenses,
which give you a further 10% off your order.
If you're happy to place a larger order, for example for a 6 month+ supply of contact lenses, you can also take advantage of manufacturer rebates on your Acuvue lenses.
You can see the entire current Acuvue rebates at AC Lens
here or go to my Acuvue Rebates page for more information.
Rebates are available on a wide selection of Acuvue brand products and not just the latest most comfortable contacts. For instance, you can get a $20.00 rebate on 8 boxes of (240 lenses in total) Acuvue Advance with Hydraclear
. Normal price per box $18.45 (4 boxes or more); after rebate $15.95.
NB: The Rebates are only available to residents in the US so if, like me, you live in Europe, you can't use them. But you can still make use of any coupon codes available.
Related pages: